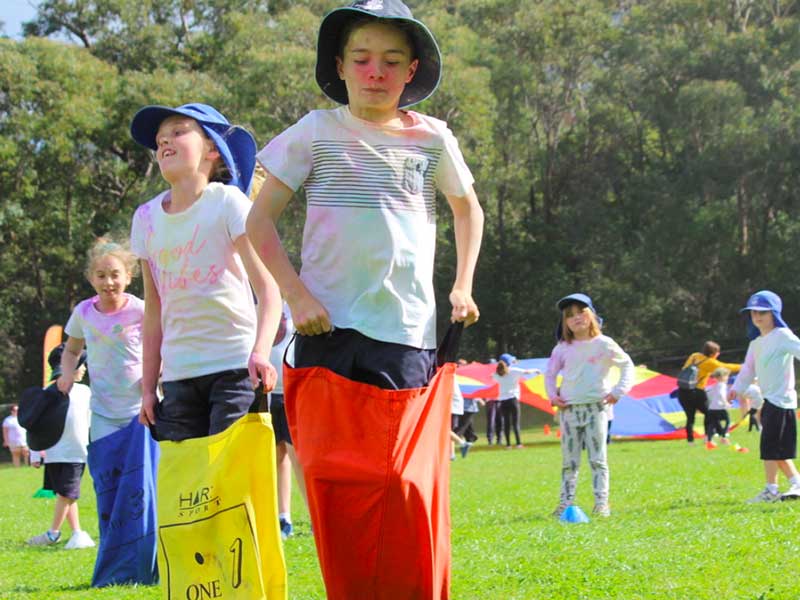 Our Lady of the Nativity students enjoyed some bean bag races during the Colour Run Fun Day
A great day was had by all at the second annual Our Lady of the Nativity Primary Lawson Colour Run Fun fundraising event, raising more than $11,000 towards much needed equipment.
The school community was given just over a month to fundraise for the event and P & F president Lidia De Vroome and Colour Run Fun Day coordinator Josephine Studdart said at last count $11,400 had been raised which will be used to buy more equipment for the school.
"This year's event was bigger and better than last years. We are grateful for the increase in parent helpers too,'' Mrs De Vroome said.
The obstacle course featured loads of fun activities which included: a bean bag throwing game, a rainbow parachute, egg and spoon race, soccer and a ninja warrior balancing beam, intertwined with running laps and having colour sprayed on the students and teachers.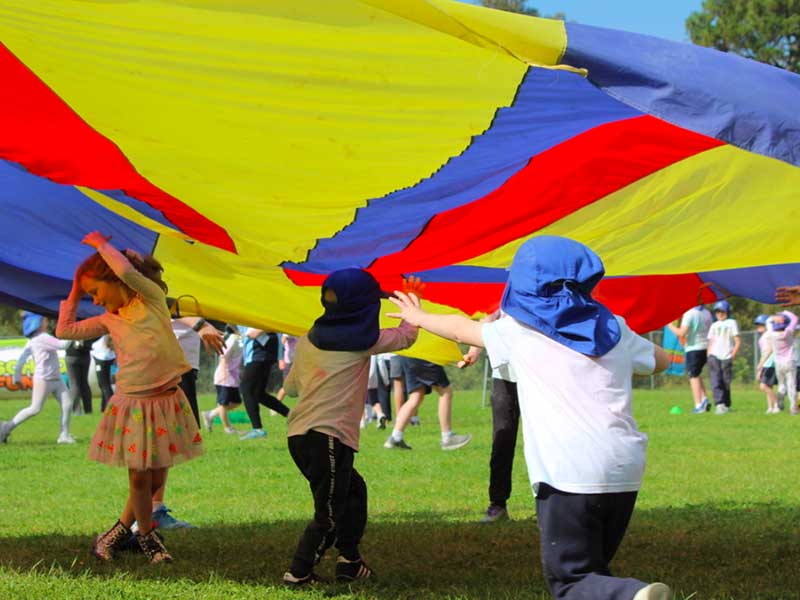 This year's Colour Run Fun day featured such activities as the rainbow parachute
Principal Lisa Samojlowicz said that the colourful event had also been a terrific learning experience with students focusing on connecting it to their Maths and investigating measurement and design of the course.
"Everyone has done an awesome job!' Mrs Samojlowicz said. "I'm really happy with how it has worked out.''
Now it is up to the students to decide where and how the money will be spent - happy shopping!

A great day was had by all during Our Lady of the Nativity second annual Colour Run Fun Day
---
View and download photos from this event